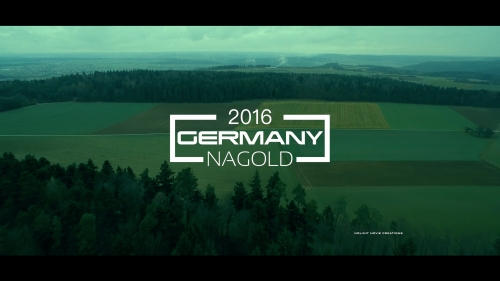 Extreme Flight Filming,
www.SkyDrone-NoLimit.nl
Fly Global for all Clients

COOPERATION COMPANY: NOLIMIT MOVIE CREATIONS
www.NoLimit-Movie-Creations.nl

WE DO NOT SEE BOUNDARIES ONLY OPPORTUNITIES TO CREATE YOUR IDENTITY

Welcome to the website of Dennis Rogier,
Drone pilot and owner of SkyDrone-NoLimit Media.

SkyDrone-NoLimit specializes in capturing unique film and visual material that businesses and entrepreneurs can use when building their profile. With our professional equipment we shoot unique images that can be used in

-corporate videos
-real estate videos/photos
-advertising film material
-developing logo
-editing video
-images or other photographic material that may for instance be used when building a website.
-inspection of dangerous places or places of high altitude.
-flying on coordinates possible also for search and rescue missions


SkyDrone-NoLimit works with experienced drone pilots who have many flight hours and camera experience. Combining the use of a professional camera and the experience of the pilot provides spectacular images and makes you visit places "where no man has gone before".

We are an accessible company that aims to provide unique professionalism at a low cost. We are reliable and we uphold high quality.

The visual material is delivered in HD quality in various common formats that your advertising agency can easily use to create images that fit your branding or message

In brief: We are focussed on delivering exceptional images and outcomes for our clients based on our expertise.

the sky has no limit!!!!!!!

for more information


▬▬▬▬▬▬▬▬▬▬▬▬▬▬▬▬▬▬▬▬▬▬▬▬▬▬▬▬▬▬▬▬▬▬▬▬▬▬▬▬▬▬
Contactgegevens: Dennis Rogier
✉ Email: info@SkyDrone-NoLimit.nl
☛www.skydrone-NoLimit.nl
✆ 06 40899669
▬▬▬▬▬▬▬▬▬▬▬▬▬▬▬▬▬▬▬▬▬▬▬▬▬▬▬▬▬▬▬▬▬▬▬▬▬▬▬▬▬▬


Welkom op de website van SkyDrone-NoLimit.nl

SkyDrone-NoLimit is gespecialiseerd in het vastleggen van uniek film- en beeld materiaal dat bedrijven en ondernemers verder kan helpen met hun profilering of merkbeeld. Denk hierbij aan het inspecteren van gevaarlijke en (voorheen) moeilijk bereikbare plekken. Door middel van professioneel materiaal zijn wij in staat om op een unieke en dynamische manier uw wens op film vast te leggen. Deze kan gebruikt worden voor onder andere :

- Bedrijfsfilms (company movies)
- Makelaar (real estate movies)
- Campagne films (corporate movies)
- Vastgoed impressies
- Inspectie (via GPS, coördinaten)
- Website
- Etc
- Logo


SkyDrone-NoLimit werkt met ervaren drone piloten met veel vlieguren en camera ervaring. Het gebruik van een professionele drones, camera materiaal maar vooral de ervaren piloot zorgt voor spectaculaire beelden en laat u op plekken komen die voorheen niet bereikbaar waren.

Wij zijn een laagdrempelig bedrijf welke als doel heeft bedrijven een uniek stukje vakwerk te leveren tegen een betaalbare prijs. We zijn betrouwbaar en staan voor kwaliteit.

Het beeldmateriaal wordt opgeleverd in HD kwaliteit in diverse gangbare formats welke uw reclamebureau gemakkelijk kan verwerken naar beeld passend in huisstijl of boodschap.

Kortom wij hebben de focus op waar we goed in zijn:
de sky heeft immers no limit!